OLTO-8 Infinity Automatic Watches - Dreams on Everyone's Wrist
OLTO-8 is a watch company that engages in research and development of watch movements, design, development, production, and sales of watch accessories and finished products. 
The OLTO-8 INFINITY watch is an unexpectedly chic timepiece that's designed to deliver exceptional versatility and style for wearers. The innovative mechanical watch with a sleek design for the young and success-driven!
Olto-8 is created to reiterate the willingness to make our dreams a reality and making our dreams on everyone's Wrist, time is infinite as depicted by the logo but our designs are defined by the way we want to live our life.
Movement
OLTO-8's goal is to make wristwatches that are truly different. Their Infinity series achieves that with a unique movement with hour and minute indicators which appear on just the top third of the dial, while seconds appear on a rotating center wheel. Its indicators feature Super-LumiNova for easy nighttime reading.
The OLTO-Infinity Leather Man's Automatic Watch comes with a Miyota 8215 Automatic-self-wind movement. They achieved this by using Japanese Miyota movements instead of more expensive swiss counterparts
WaterProof 
The OLT0-8 infinity watches are water-resistant and this takes the worry off someone who is not used to getting their wristwatches off as these watches are waterproof up to a depth of 50- meters and can be used while surfing or swimming.
You need not bother when you are either in the rain, sweating, or swimming as OLTO-8 Infinity watches got you covered.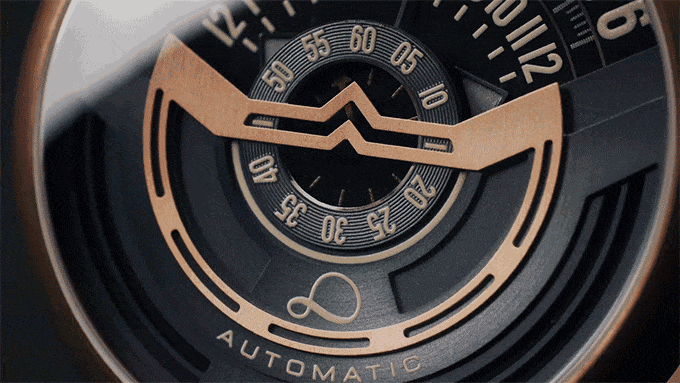 Design
In the last decade, watch design has gone through a renaissance period. This is mainly due to luxury brands like Cabestan De Bethune, Hautlence, etc. Subsequently, this inspired like sevenfriday to create timepieces with a similar aesthetic at an affordable price point. They achieved this by using Japanese Miyota movements instead of more expensive swiss counterparts.
OLTO-8 has also employed this strategy with their distinctive 'INFINITY' and for this particular watch have used the caliber 8215. And the company triumphed with this model.
When it comes to the design, OLTO-8 wristwatches honestly got most of its competitors beat with it's breath-taking and perfect design that brings functionality and elegance at the same time.
 It is a new series of mechanical watches that combine innovation with a fresh new watch design that makes this a timeless and extremely charismatic watch for you to own.
INFINITY watches are true industrial artworks that immediately catch the attention of any watch lover or any tasteful person, with its 120-degree time-reading display. The big numbers from the top to the bottom are the minute and hour numbers, with a consecutive number arranged every 10° in order. 
In short, this is a watch design you wouldn't find anywhere else.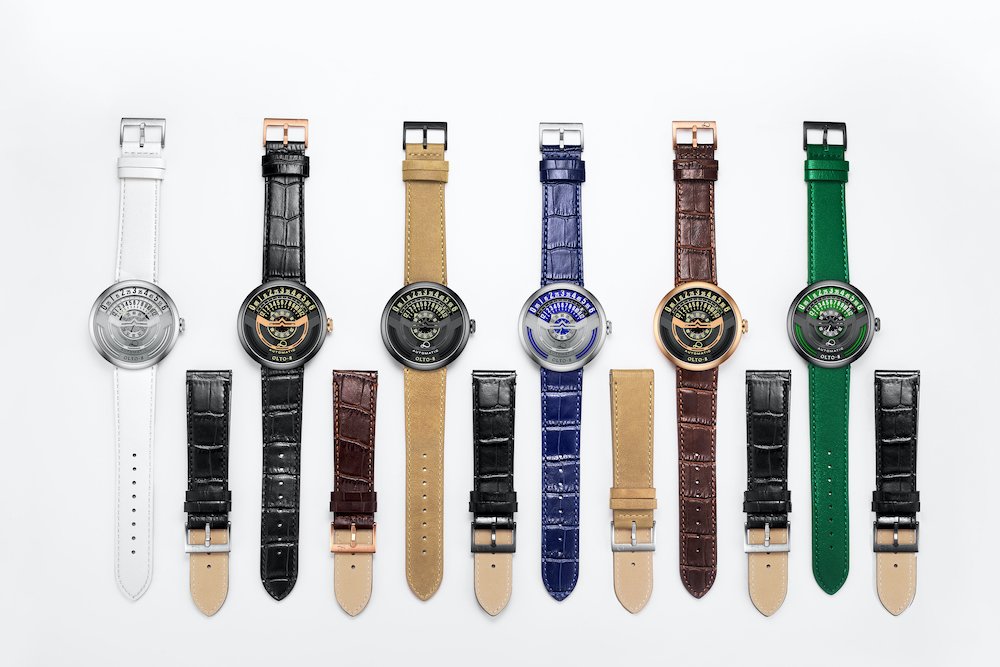 Structure
The OLTO-8 also stands out among others with the shape of INFINITY's case being inspired by the letter "O", removing all the extra elements in the pursuit of a three-dimensional outlook. In other words, every angle is round and smooth, and each line is in line with a standard arc.
The INFINITY Watch applied a sapphire crystal lens, with Mohs hardness of H9—precisely so that any possible scratch is effectively prevented. Sapphire crystal is arguably the best material for dial window purposes with its unmatched strength and versatility. 
They designed the INFINITY Watch with a detachable structure that can be placed in a box divided into various loose parts.
It also allows you to change straps, which is why each watch comes with another different-colored strap—which allows you to frequently replace the strap you're using.
 Conclusively
Over the years the OLTO-8 automatic infinity watches have brought elegance and also given a great outlook to its users, so if you are looking for your next purchase for a good quality watch that offers both looks and functionality altogether, OLTO-8 infinity automatic watches are a great choice.
If you decide to have an INFINITY Watch, that's because you appreciate the best things in life